I'm headed to a stereotypical LA brunch, but I just want to say that Bill Self and Kansas have been a #1 seed 8 times…and only made the Final Four once in those campaigns. That is a pretty ridiculous run of underachievement, and doesn't get discussed nearly as much as it should.
Survivor
Well, the Survivor Pool is over! Congrats to MURPHYBRO, who adds another title to his 2015 crown by riding the Oregon upset over Kansas to a win. Pretty impressive to win 2 times in 3 years — very well done. Last year's champ, LIMPBIZKIT, takes home 2nd. Really impressive work by both. Can't wait to see the 2018 showdown. Final standings:
Bank
The Oregon upset knocked a few entries out of the running, but those left are facing really difficult choices between letting teams that have already earned big points keep going or banking those and hoping others crap out. Your standings: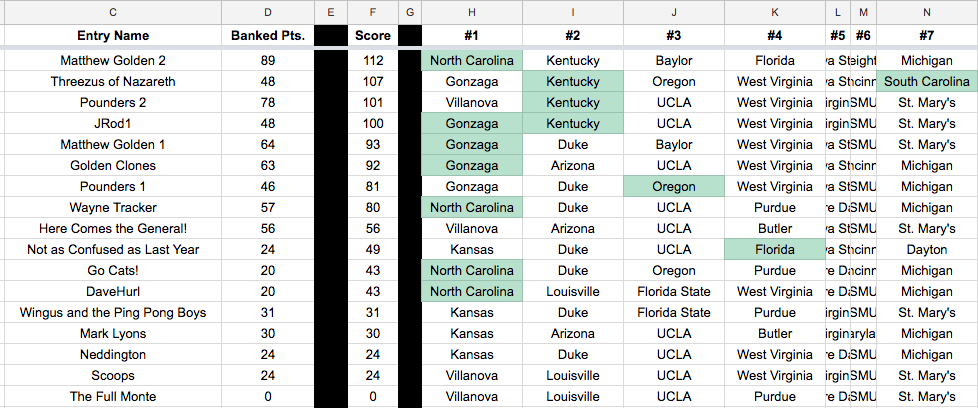 UPDATE (247PM) — Only two banks today.
Threezus of Nazareth — South Carolina
JRod1 — Kentucky